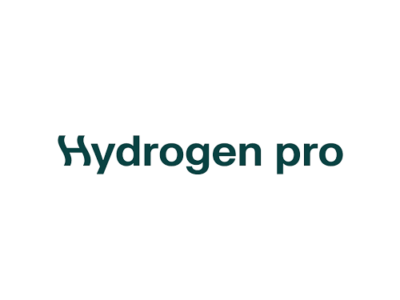 Join us in accelerating the global energy transition!
Do you want to help make a difference and contribute to groundbreaking solutions to realize and maximize new opportunities in a smarter, sustainable, hydrogen-powered future?
As a global leader in hydrogen electrolyser technology, HydrogenPro is committed to deliver excellent technology, systems, and services to a growing customer base. Executing the projects at the right time and in the right way is key to realizing our strategy. As the company is growing, we are looking to hire a Senior Contract Manager to help us to ensure high standards in our contracts and continue to build our company for the future.
Our head office is in Porsgrunn, but we have also recently opened an office located in central Oslo. This role can be based in either location. The role as Senior Contract Manager will be a part of the management team in HydrogenPro and reports directly to the CEO.
Responsibilities include
As our Senior Contract Manager, it is your main responsibility to plan, organize, lead, and develop the company's contractual capabilities related to creating, analyzing, negotiating, and executing various contracts. Specifically, this includes;
Ensure that contracts are executed in accordance with corporate guidelines

Keep track of and audit existing contracts for extension, renewal or closing

Assist to secure compliance with mandatory standards

Maintain contract-related documents and correspondence in relevant database

Troubleshoot contract-related problems such as risk exposure, risk mitigation etc.

Work in close collaboration with Sales, Technical and Commercial functions related to tenders, proposals, and contract negotiations. When necessary, also with external Legal expertise

Participate in customer meetings to discuss legal as well as technical and commercial matters

Present and discuss contract information with relevant parties, such as various stakeholders
In addition to the main responsibilities, it is important the Senior Contract Manager stay informed about changes to relevant rules, regulations, and contract trends to determine potential impact for the business. You will also need to provide support and advice on new potential business opportunities, as well as visiting client sites and meet with business partners. As we are a growing company all our employees need to help identify opportunities to improve business processes and devise plans to implement changes.
Who are you?
To succeed in the role, you need to exemplify strong attention to details, as well as having well developed organizational skills and ability to manage multiple projects with shifting deadlines. Essential is also your ability to professionally manage confidential information. As the role involves correspondence with various internal and external stakeholders you must possess excellent written and oral communication skills. We are looking for a team player who is comfortable working in a multidimensional team.
Formal qualifications:
Higher education (Master level) in relevant Legal subjects

Relevant experience and understanding of Technical and/or Commercial subjects

Solid understanding of legal terminology and implications

Minimum 5 years of relevant experience

Documented skills related to commercial focus, communication, and negotiations

Previous experience working with contract regulations and the related laws is a prerequisite
What we are offering
HydrogenPro offers you the opportunity to participate in the energy transition in a fast-growing global market with innovative solutions and new technologies. You will become part of an inspiring and challenging work environment. Our technology is directed towards some of the largest projects for green hydrogen under development that will impact the everyday life, environment, and future of a vast number of people globally. Being part of our senior management team, you will play a vital part in this mission and at the same time position yourself for a future career within this new sustainable business.
Be part of the energy transition in a new and dynamic market

Work in an international and fast-growing company with leading technology

Be a visible performer on the green hydrogen arena

Competitive benefits

Career- and development opportunities at HydrogenPro
Application information
Jefferson Wells collaborates with HydrogenPro in the recruitment process and handles all inquiries on behalf of the company. Register your CV and apply for the position at www.jeffersonwells.recman.no
Publisert 22. mars 2022